Does your organization already have an e-commerce solution or Punchout Catalog?
Are you struggling to convert cXML, XML or EDI orders so your orders can be directly imported into your financial/ERP systems?
The Greenwing Technology cXML Translation Hub offers a way to take in many different purchase order types and convert them to one standardized format.  We offer conversions from:
The output is a common XML format containing all order data that can be simply imported into your financial/ERP system.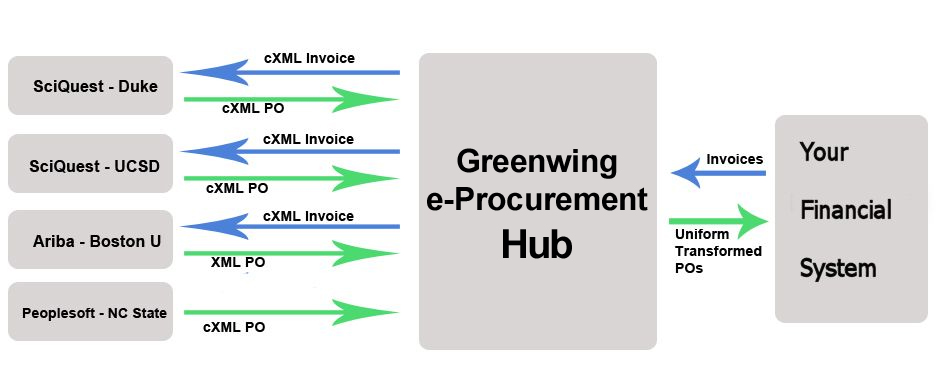 The cXML Translation Hub also supports inbound invoice formats, so if your buyers require a cXML, XML or EDI invoice you simply send us one standardized format and our translator converts it to the appropriate outbound format.  Translations available to:
Excel
Text
CSV
Custom APIs
cXML
XML
EDI
xCBL
Contact us today to find out how we can help standardize your supplier side eProcurement.