Joe Kirmes – Middlesex Gases & Technologies, Inc.
IT Manager
---

Andrea D. – Eppendorf North America
Director, eBusiness and Marketing Communications
---

Dave C. – Unimarket
Director of Supplier Relations
---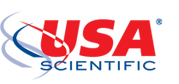 Howard E. – USA Scientific
VP Sales
---


We were in the final stretch of developing our first Punch Out system and needed insight on how to get over our last hurdles and on to the finish line. Jeremy at Greenwing Technology stepped in and quickly got up to speed with where we were and gave us direction on how to complete our system. Their knowledge and testing platform were invaluable.
Greg Faulkner, PHASE:3
Senior Vice President, Digital Programming & Development
---


The team at Greenwing Technology is prompt, good at what they do, and get things done! They've been able to simplify something that was complicated for us and the end result is a customer-friendly product. Truly a great eProcurement partner!
Maria D. Techni-Tool, Inc.
Customer Service
---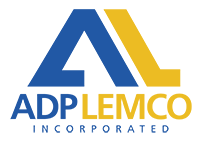 Jeremy and his team were excellent to work with on our integration with the LDS Church. Integration is something our company tried to do with multiple companies and it became very worry some to your company. Once we started working with Green Wing Technology our minds were put to ease and it turned out to be a great experience. The process was very clear and was communicated to us for our understanding. I highly recommend Jeremy and his team for your integrating process. Feel free to call for a live recommendation.
Mark McCormack – ADP Lemco, Inc.
President
---

This is awesome news as you are the first IT person to successfully make this happen for us, as other Punch-Out Catalog suppliers have not been able to succeed in doing this.
– Procurement Professional using Jaggaer
---


On a side note we are super happy with the system. Getting many more orders than I anticipated, but the ease of use is exceptional. Thanks again
Jason Wakefield
KC First Aid
---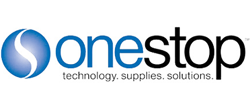 I've noticed in my business life that there are only 2 kinds of partners. "A" players and everybody else. "A" players are few, and often not found. But once you find them, they are essential to your success. Jeremy and Dan and the whole Greenwing tech team are A players. I have never had as great results in any programing endeavor as I have had with GreenWing. I endorse then 100% and will ONLY use them for all my PunchOut needs. My only beef is I wish they did more stuff, so I can hire them for that too!!!
Marx Acosta-Rubio – Onestop
CEO
---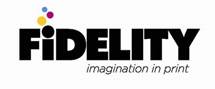 As a small company with limited back-end e-procurement knowledge, it was a blessing to have Jeremy and the team at Greenwing represent Fidelity as we integrated our portal with a major corporation. Working with Greenwing, our project was completed in a professional and timely manner and we came off looking like a pro.
Micheal Spurgeon – Print Fidelity
President
---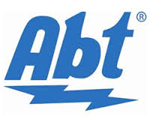 Greenwing Technology has been very successful in developing an eProcurement punchout application to fulfill our customers' needs in processing orders and invoices. Their team of professionals impressively provided a straight forward integration that delivered a prompt to-market solution. With Greenwing's partnership, we experienced great success integrating with all of our eProcurement partners.
Ed S. – Abt
CIO
---


Greenwing Technology raises the bar for providing flexible punchout, order and invoice solutions for Unimarket suppliers who know that rapid deployment is critical for eProcurement customers. In 10 years of working with hundreds of B2B integration teams, I can say that the level of support that Greenwing offers is unmatched. Greenwing Technology's commitment to service perfectly aligns with the standards of excellence that Unimarket delivers.
Dave C. – Unimarket
Supplier Relations Manager
---


After reviewing eight other punchout suppliers, we decided to partner with Greenwing Technology, because they took the time to fully understand our multitude of requirements. They were able to clearly explain, and even recommend, the solutions needed to address each of our challenges, end-to-end. Jeremy Friedman and his team have been responsive since day one, and Greenwing continues to be our trusted partner for all our punchout needs. Their developers are US-based, and have met all of our requirements on time and within budget. We are privileged to work with the outstanding team at Greenwing!
Karen Y. – Unicom Government
Manager, Support Services
---

NC State has partnered with Greenwing Technology on multiple eProcurement integrations over the past 7 years. NC State utilizes Oracle PeopleSoft as our marketplace platform. The NC State supplier partners that engage Greenwing to manage their eProcurement implementation are afforded a level of knowledge and experience that allows the project to progress smoothly and quickly. Their expertise and experience in eProcurement punchout catalog development, XML order transmission, and multiple electronic payment types is extremely advanced.
In addition, the Greenwing Technology team is expert in project management. Each implementation project is organized around an agreed upon schedule and all tasks are completed in a timely manner. The team'¬"s flexibility and responsiveness has resulted in some of the quickest turnaround times of our eProcurement implementation projects.
Sharon L. – North Carolina State University
Director, Purchasing Department
---


Jeremy and his team at Greenwing came to our rescue when we were on a tight deadline for a customer project. They were able to meet our needs with a fully functional punchout site in less than a month! Their support has been great and they'¬"ve made it easy for us to operate our site autonomously while still being able to rely on them when big questions come up. Great team to work with.
Josh C. – Abacus Solutions
Marketing
---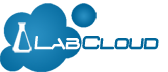 Working with Greenwing has been a pleasure and an excellent experience. Their staff are extremely professional, efficient and are knowledgeable about the most cost effective ways to get the job done. As a procurement partner, they have completed integrations in one of the fastest turnaround times in the industry, leading to great customer satisfaction and lower per customer cost. One of the best organizations we work with.
Charles B. – LabCloud
Chief Executive Officer
---