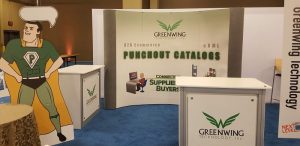 SciQuest's Next Level conference in Nashville, Tennessee has come to a close, but it was a whirlwind of collaboration, education and fun.
This years conference was held at the Gaylord Opryland Hotel in Nashville.
The hotel was massive facility, so our team arrived early to explore the hotel and setup our exhibitor booth.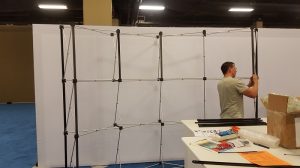 Monday started off early with breakfast in the exhibit hall, followed by the keynote address by SciQuest CEO Stephen Wiehe. Much of the keynote was spent discussing change and market disruption. The use case given was Uber and how they disrupted the taxi industry by altering the marketplace. Disruption is very often a good thing that may shake up an industry entirely. Implementing software such as SciQuest may have disruptive effects, indicating significant change in an organization.
Following Stephen Wiehe was corporate entertainer Greg Schwem, to add a little levity to the conference. The message was clear, don't take yourself too seriously — as I'm sure many of us do at times.

The day continued with lots of training and education sessions covering various modules from eProcurement to contract management to supplier enablement. The day wrapped up with a trip to downtown Nashville where we were free to explore the vibrant city. Our team visited Stillery, followed by Honky Tonk for some live music.
Tuesday's speakers were Sigi Osagie and a few SciQuest team members. The theme was how to lay out your procurement vision and overcoming obstacles in reaching that goal. The afternoon was spent in various education and collaboration sessions.
Tuesday evening the exhibit hall was transformed into a gambling paradise including slot machines, blackjack and roulette. Attendees could gamble using chips given out by the exhibitors and then "cash out" to win entry tickets to win prizes.
Our team always enjoys our time at SciQuest Next Level. We enjoy putting faces to names of the people we work with on a daily basis. You may have even has a chance to meet our very own super hero punchout catalog man.
If you have any suppliers in need of a punchout catalog, electronic purchase order or invoice integration, please feel free to reach out to one of our team members at 1-877-415-3237 or [email protected].
See you next year!