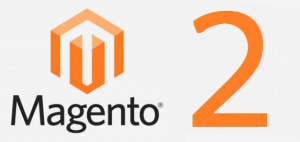 One of the most popular eCommerce platforms, Magento is often used for punchout integrations because it has many B2B tools and features.  Magento is a flexible and extendable platform used by everyone from small suppliers to world-wide organizations. 
The Greenwing Technology punchout connector works on the latest versions of Magento 2 including v2.3 and 2.4.  Our connector works by integrating a Magento eCommerce catalog with an ERP or eProcurement system.  It functions as a bridge connecting the transfer of cart and order information, and it allows the systems to communicate seamlessly.
Greenwing Technology Magento Connector Features:
Easy installation & configuration – Setup support from Greenwing provided.
Punchout Authentication – Allow the user to authenticate directly from their procurement system.
Punchout Cart Return – Direct integration of shopping cart data for procurement and ERP systems.
Compatible with any platform supporting cXML or OCI – Easily connect to over 100 eProcurement platforms.
Customize pricing to each buying organization – Provide different pricing and products to the specific buying organization via Magento groups or a custom API interface
Support various product types – Simple, customizable, grouped, and configurable products.
Do your customers use Magento and sell to hospitals, government, or large corporations?  If so, punchout is a great opportunity to open up sales and revenue channels.  Many organizations miss out because they are unaware of punchout. Others may not have the technical expertise.  eProcurement doesn't have to be complicated and with each Magento install our team will train both your team and your client's team to become punchout experts.  Contact us today to see our latest Magento connector in action.